Bio and Education
Andrew Kravchenko was born on the 1st of September 1986 in Kharkiv, Ukraine. Photography since 2006. Collaborates with news agencies Associated Press, European Press-photo Agency, Reuters, Agency France-Press, Getty Images, and many others.
Since 27 November 2014 to 14 April 2016 photographer to the Prime Minister of Ukraine Arseniy Yatsenyuk.
Co-founder of media project ARMIYA'UA since 2014.
From 2016 collaborates with UNICEF, OSCE, UN.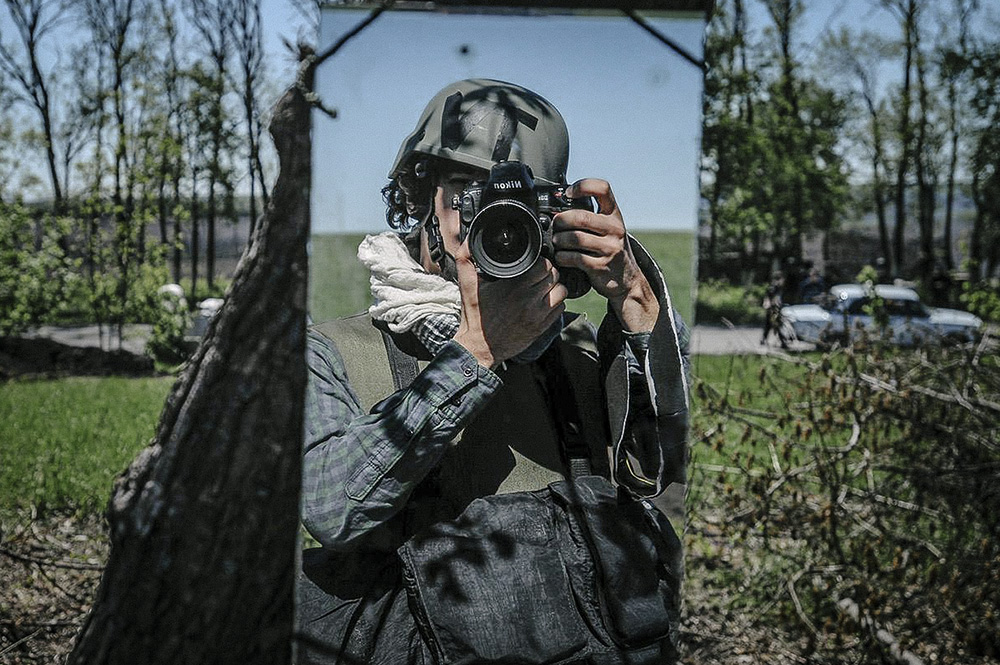 Interview for Nikon
http://www.nikon.ua/uk_UA/nikon_world/interesting_people/photographers/kravchenko.page
Education
2018 - Aspen Institute "Values and Society" (Ukraine)
2016 - 2018 - New York Institute of Photography. Specialty – Photojournalism (New York. USA.)
2014 - Master class with Alexey Nikishin, "Psychological portrait" (Kiev, Ukraine).
2013 - Master class with Stanley Greene (NOOR images. Kiev. Ukraine).
2013 – Foundry Photojournalism Workshops with Andrea Bruce, Ron Haviv,
Jason Eskenazi, Maggie Steber, Adriana Zehbrauskas,
Claire Rosen,
Robert King, Neal Jackson,
Paula Bronstein, Jared Moossy, Ben Lowy, David Storey, Henrik Kastenskov, James Witlow Delano. Class – Ben Lowy. (Sarajevo. Bosnia and Herzegovina).
2012 - Master class with Alexander Glyadyelov (Kiev. Ukraine).
2011 - Master classes with Efrem Lukatsky (Associated Press. Kiev. Ukraine).
2004 – 2009 – Kharkiv National University named after V.Karazin. Specialty – journalism. Master of art with distinction. (Kharkiv. Ukraine).
1992 – 2004 – Kharkiv Special Secondary Music boarding school (singer, conductor and pianist, laureate and winner of international music competitions. Kharkiv. Ukraine).